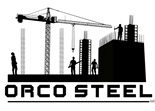 Wake up excited again to work on your business vs. in your business!
"The other day I woke up excited because I knew what to do and what areas to work on in the business. I am starting to love this game of business and I find myself asking 'What can I do today?' [Kevin] told me when we started that his job is to 'Change Lives One Business at a Time.' I am now, not only seeing it in my business, but experiencing it in my life. Kevin, what you do is a great service for the economy of the country!"
- Americo Rovelo, Orco Steel
Dickinson, TX
---
Learn how Lauren Davenport raised her margins over 400%
Lauren Davenport, CEO of Symphoni Media, located in St. Petersburg, FL, has been blessed with continuous business growth from 2009-2015. Her growth rate has grown over 400% monthly and keeps going up thanks to working with her ActionCOACH Barb Kyes. Barb has helped her stay on track managing the day to day business but most importantly looking at the bigger picture of her company! Lauren states that, "Believing you can do things that seem impossible is the key to success!" Her business has an outstanding 95% referral rate. They believe in a strong partnership with their clients as well as their community. Lauren wants her business to be booming but also a fun place to work as well! She thinks Barb is "epic" - not afraid of anything and a huge influence on her personally as well as on her business.
- Lauren Davenport, Symphoni Media
---
See how Trevor Bowman moved his company into the US Market
When business owner, Trevor Bowman was not succeeding in his Play Hard Sports business ,located in Queensland, Australia, he decided it was finally time to hire an ActionCOACH. Since working for two years with his ActionCOACH Bill Stacks, Trevor has got his company finally moving in the right direction. He has big plans to expand outside of the Australian market now to include the US Market as well. Trevor's change in his vision has helped the community by offering more jobs at his company. Now with ActionCOACH's help, Trevor sees a bright future for him, his family and the whole community.
- Trevor Bowman, Play Hard Sports
---
Nando Atheo changed his mindset with ActionCOACH and you can too!
Nando Atheo has owned a business in audio video and direct TV for industrial complexes in the Las Vegas, Nevada area. However after 12 years, he decided to postpone working in audio video and focus most of his efforts on Direct TV - at this pivotal point is when he decided he wanted an ActionCOACH in his life. When Nando reflected on himself, he was aware of some weaknesses. His coach, Jeremy Fairbanks, has been able to help him through those challenges both personally and within his business. Nando wanted to be a better leader and business owner. He brought on Jeremy to help define the areas to improve on, creating solutions, systems and a plan for growth. His results, after just 4 months, is a business culture to be proud of with so many successes. The keys to Nando's success with ActionCOACH, is he now thinks differently and he now observes things that others don't see. Nando can't wait to see how much his business will continue to grow by using the ActionCOACH strategies that he now has in his tool set.
- Nando Atheo, Integration Technologies
---
Carolyn Reinholdt learned how to increase her profits by 300%
Carolyn Reinholdt owns two successful companies in San Francisco, California- that focuses on recruiting services. Before working with an ActionCOACH, she was managing everything by herself. The reason she turned to coaching was to help put systems in place so that her businesses could run without her. With the help of her Coach, Crystal Shanks, Carolyn is able to delegate managerial tasks without having to be involved in all the daily business decisions. Her coach keeps her on track and for the last few years, the number of clients has doubled, and earnings have increased more than 300% from when she first started Talet Maven. Utilizing the ActionCOACH strategies, she's learned how to stay on track, how to keep control of her margins and conversion rates. Carolyn said it was a hard decision for her to have a coach, but would highly recommend it to anyone!
- Carolyn Reinholdt, Talent Maven
---
Learn from Juliet Aurora and how she gained back her life!
Juliet Aurora, owner of AIS Solutions, is located in Burlington, Ontario. Things were growing but not fast enough, and they were looking for things to help grow the business faster. That is when they started looking for a coach and reached out to Dan Holstein. Since working with ActionCOACH Dan Holstein, Juliet has not only been able to see rapid growth of her business but has also been able to buy back her life and go on more vacations without needing to oversee the business while away.
- Juliet Aurora, AIS Solutions
---
Simon Dresdner now runs his business without a sweat!
Simon started his business because he used to work for a property management company and was less than satisfied with the commercial cleaning companies he had working for him. Before working with ActionCOACH Paul Whitfield, Simon had 25 employees and business was running well but he was also wearing all the hats, everything went through Simon first and he was tired of it. Since working with Paul and ActionCOACH, Simon has been able to delegate all of his tasks and is able to leave his business to run itself without shedding a sweat.
- Simon Dresdner, Merco Cleaning Services
---
Jacob McLuskie doubled his profit in short amount of time!
Jacob Mcluskie, owner of Positive Existence Personal Training (PEPT), is located in Clontarf, Queensland, Australia. Jacob has seen tremendous growth in his business since working with ActionCOACH Brad Flynn and has seen a growth of about $50k a year to $1 million last year. This year they are on track to reach $2 million in revenue. Jacob has also expanded to 15 different locations throughout Australia. Jacob knew how to talk and sell himself but didn't know how to teach other people to do the same. However, ActionCOACH Brad Flynn has helped Jacob develop his team, instill systems throughout the business and even invent his own kind of training for potential employees.
- Jacob Mcluskie, Positive Existence Personal Training
---
Take note on how Sergio Arreola treats his employees right!
Sergio Arreola, owner of San Diego Tech, located in San Diego, California has been working with ActionCOACH Karie Kaufmann for about 2 years now. San Diego Tech is a maintenance/repair company for medical equipment and Sergio hired Karie because he wanted his employees to "sweat less". He has a problem with delegation and admits that he was a little bit of a control freak before working with Karie. San Diego Tech is a business built on word-of-mouth advertising and Sergio appreciates the networking he has access to, through Karie. Sergio talks about the reasons why his company is successful, one he is proud of is to treat every customer the same; whether it be a $3 job or a $3000 job, "In reality, we're all customers."
- Sergio Arreola, San Diego Tech
---
Alice Mabin was able to started her own business!
Alice Mabin, owner of Al Mabin Photography located in Orange, New South Wales Australia used to be a part of the corporate world before making the decision she wanted her life to revolve around something she was passionate about... freelance photography was that something. Alice has spent her life considering herself the black sheep among thousands of white sheep, and truly takes pride in that fact. Since working with her ActionCOACH Mark Blume, Alice has been able to establish a foundation and have based guidelines on how to run her business. Working with Mark as her coach has given her the confidence that you can't get without having a coach on your side.
- Alice Mabin, Al Mabin Photography
---
See how Paul and Jerry Cullen expanded their business!
Paul and Jerry Cullen, owners of Dedicated Networks located in Ramsey, Minnesota have been clients of ActionCOACH David Ford's for about 3 years now. They started their business our their home but have now expanded to 72 employees where 86% of that growth was while working with David. Jerry and Paul knew that they had the technical aspects of their business down to a "T"... the buying, fixing and selling but lacked the knowledge on how to run a successful profitable business. They rave about David's coaching and wished they had been working with him since day one.
- Paul and Jerry Cullen, Dedicated Networks
---
Pete Neubig & Steve Rozenberg learned that having an ActionCOACH is the way to go!
Pete Neubig & Steve Rozenberg are owners of Empire Industries Property Management, located in Houston, Texas. Throughout their lives, they each played sports -so they always had a coach working with them . After starting their own business, they reached a point where they came to the understanding that coaching doesn't just have to be for sports. Pete and Steven couldn't necessarily afford a coach at the time, but with the ActionCOACH guarantee, they looked at business coaching as an investment, not only in their business but also in themselves. "You have to get your head right to get your business right," Brad adds, and that's exactly what their ActionCOACH Doug Winnie helped them do.
- Pete Neubig & Steve Rozenberg, Empire Industries Property Management
---
Notice how Jason Wylie became focused!
Jason Wylie is owner of Relux Slabs. Relux Slabs is a construction company in Malvern, VIC, Australia. Jason started the business when he was 28 and several business challenges. He lacked actual business knowledge and inherited a weak system which was already in place with 150 employees. Being a new business owner, he thought he knew everything. Boy was he wrong! Since working with ActionCOACH Ashley Thomson, he's been able to implement systems/strategies while staying focused and grounded. This has helped his team make better strategic marketing moves. Jason appreciates the other set of eyes and ears of his coach within his business and the different perspective ActionCOACH has given his company.
- Jason Wylie, Relux Slabs
---
Thanks to her ActionCOACH, Caroline Vaughn is seeing a positive result!
Since 2013, Caroline has seen steady growth each year working with her ActionCOACH, Doug Winnie. Holding her accountable to her weekly goals and applying the business strategies , Caroline is seeing the positive results. Not only is she able to see growth in herself and the business, but she's able to empower her team as well...they know the company mission, vision and goals. Her team sees the career opportunities for growth in this business for themselves. Their ultimate goal is to start buying more clinics and franchising these out to other vets just coming out of graduate school.
- Caroline Vaughn, Bingle Veterinary Clinic
---
Learn how Chase Thielen built an amazing team!
Chase has been working with his ActionCOACH, Greg Stonehocker, for two years seeing steady growth in his residential and construction business. His coach had him focus on methods for working on the business versus working in the business. Chase learned that if you have great people on your team, they will build a great business for you.
- Chase Thielen, Silverado Construction
---
Phil Kenny earned 35% more EVERY quarter!
Trucks Unique, owned by Phil and Denise Kenny, focuses on supplying truck owners with the finest custom accessories and equipment. Their motto is "We Love Trucks." Working with his ActionCOACH business coaches, Mark and Nicole Tobiassen, Phil was able to get the goals out of his head and on paper. "I had goals in my mind but now we have a process of reviewing our business including the sales progress daily and monthly. We are more focused and our direction is communicated with our team." says Phil. As a result of implementing this planning process, Trucks Unique saw an average of 35% quarterly growth rate in 2014. Trucks Unique has experienced rapid growth and are on track to achieve their goal to "Build their Team in 2015".
- Phil Kenny, Trucks Unique
---
Take a note on how Craig Robertson built his business internally!
A1 Security, owned by Craig Robertson was stuck at a stand-still; he felt the business was succeeding but not progressing. In order to reach their company growth goals, Craig and the rest of his team decided to get a business coach. In order to grow the business, his ActionCOACH, Dan Holstein, taught Craig that "You need to be willing to make adjustments and to be on the same page as your partners." Since incorporating this strategy and other ActionCOACH strategies into their business, it has allowed Craig's team to move forward, be more independent and able to hire more professionals. Working with ActionCOACH has helped A1 Security recognize their internal growth. "If you're thinking about getting a coach, that's your mind already telling you to just do it..." according to Craig, "It's worth while and the value is there."
- Craig Robertson, A1 Security
---
Watch how Team Ralston brought on the right team members!
Noble Real Estate Services, owned by Erin and Casey Ralston, have been working with ActionCOACH Karie Kaufman for a little over a year. They have achieved great results with coaching, from hiring the right employees who care about their business, to exceeding the financial goals they had set for themselves prior to working with Karie. "Having systems in place makes things easier," according to the Ralston Team. Starting with less than 200 properties that were obtained within 4 years, they have added upwards of 70 more properties in only the past 10 months. That's almost a 40% increase, in just one short year. A few strategies that Karie taught them are one, to let go of the reins a little bit, which ties into setting out a hiring game plan strategy so the clients can obtain the right people for the job. "It doesn't just magically happen," proclaims Brad, "it still takes hard work, just pointed into the right direction." The Ralston Team has learned to see the bigger picture through ActionCOACH. They're not just doing business, they're building a business.
- Team Ralston, Noble Real Estate Services
---
How Adam Baker increased his revenue by $200,000!
Adam Baker is the founder and owner of Contour Coating, a interior and exterior painting company located in Calgary, Alberta. Since starting the company in 2007, Adam has been working with ActionCOACH Greg Stonehocker for 2 years, and values their weekly meetings together. Having a coach, Adam has been able to cut his work time in half, increased his revenue by $200,000 and added two more people to his team. Many have noticed this change to his business, asking Adam what working with a coach has given him...his biggest value was getting back more time in his life. "No use in having all the money in the world with no time to spend it," Brad concurs. A few key strategies that Adam has learned since working with Greg include, how to set and achieve a goal plus to instill time management and systems in your business. "It all starts with you, you get back what you put in" is Adam's new motto.
- Adam Baker, Contour Coating
---
See how Susan Manning had their first 1 million dollar year!
Susan Manning is the owner of Manning Pool Services located in Houston, Texas. Before working in the pool service business, Susan was involved in working in theater and the arts. Her husband started the business in 1983 and Susan joined him back in 2001. On the brink of closing their business doors, Susan worried about the expenses of hiring a business coach. But she took that leap of faith and her investment came back to her in less than 2 months. Susan says working with her ActionCOACH Doug Winnie is "the most exciting thing that has ever happened in my life." In the past few years working with Doug, Manning Pool Service has increased their revenue by 30% each year and had their first 1 million dollar year in 2014. Though the hours haven't entirely lessened, the pay off is substantial. Susan and her husband are about to set off on a 10 day vacation which wasn't even fathomable just a few short years ago. Susan has always been a go-getter and self-doer, but since working with ActionCOACH she's learned to accept leadership and delegate tasks with trust.
- Susan Manning, Manning Pool Services
---
Karl Robinson brought his dreams to reality! Learn how...
Karl Robinson is owner of R&R Transportation, a 24 hour trucking company located in Greensboro, North Carolina. Karl has been working with his ActionCOACH, Ross Cox, for a little over a year, and R&R Transportation is coming up on their 26th anniversary. Karl decided it was time to get an ActionCOACH because he was tired of seeing his business in survival mode, he wanted to grow and that's exactly what Ross helped him and his company do. In 2014 with the help of his coach, R&R Transportation grew 20.3% and in 2015 Karl has made a new goal to double this growth with a 40% increase. Just in the last few months the company has already grown 11%. Since being with ActionCOACH, Karl has been more aggressive and has learned that you can bring your dreams to reality with the right team and processes in place. However, most importantly, to be successful, you must have a positive attitude surrounding everything you do.
- Karl Robinson, R&R Transportation
---
Grasp how Laney Silverman turned into a business owner!
Laney Silverman is the owner of The Design Boutique, located in San Francisco, CA. Laney decided to start working with ActionCOACH Crystal Shanks because she, like many other business owners knew the trade of their business but not exactly how to be a business owner. Since working with Crystal, The Design Boutique has expanded internally and Laney has applied systems and strategies to essentially always know what to expect. She is always on her game, which is exactly where she wants to be and ActionCOACH has helped her become proactive versus reactive in her business. Laney was hesitant to move forward with her business but with Crystal by her side she broke free from that fear. People have coaches for many things in their everyday life, so having one for your business is a "no brainer".
- Laney Silverman, The Design Boutique
---
Discover how Jim Hoyle built his business one step at a time!
Jim Hoyle is the owner of Audio & Light, located in Greensboro, North Carolina. Jim bought the business in 2005 and was having issues with letting his business run him instead of him running the business. Since working with ActionCOACH Ross Cox, Jim learned that you have to take everything one step at a time. Eventually those little steps taken in the business accumulate to accomplish huge goals. Jim was stuck with knowing what he wanted, but lacked the knowledge to get it done. He didn't have a game plan until Ross introduced key ActionCOACH strategies to him. Now Jim has guidelines and a plan for his company to achieve all their goals. He's a strong believer and follower of "build good people, build good business."
- Jim Hoyle, Audio & Light
---
Jeremiah Rivers earned 900% profit increase in just 3 years! Are you ready for those results?
Jeremiah Rivers is the owner of River's Edge Countertops, located in Newcastle, Oklahoma. He has been working with ActionCOACH Rob Garibay for 3 years and his results are tremendous. River's Edge Countertops has gone from having only 4 employees, including Jeremiah, to 21 team members. Their revenue went from 1/2 a million in 2012 to 3.5 million in 2014 and for 2015 Jeremiah and his team are shooting for 5 million! That is a goal for 900% profit increase in just 3 years. Jeremiah went from doing everything from the books to actual installation, working 12-16 hours a day to now, having a business that runs itself. He has used ActionCOACH guidelines and systems to be able to delegate his tasks to the right people while also establishing a relationship and trust with each one. Jeremiah has gained confidence that he was lacking since working with Rob, not only within himself but also within his team.
- Jeremiah Rivers, River's Edge Countertops
---
Brian Cowell gained clients and you can too!
Brian Cowell, owner of Swiftkick Martial Arts, located in San Diego, California has seen tremendous results since partnering with ActionCOACH Karie Kaufmann. One of Brian's problems was that he knew how to be a teacher but lacked the skills to be a business owner. After going to graduate school for business and starting to work with Karie in 2011 Swiftkick had a 60% growth by the end of 2012, while adding another 20% growth in 2013 turning 8 out of 10 potentials into actual clients. Brian learned to delegate tasks and run his business as opposed to letting it run him. "You're your greatest asset," suggesting also to not only invest in your business, but in yourself. Since working with Karie and applying ActionCOACH strategies, Swiftkick continues to grow and the ideas have turned into obtainable numbers.
- Brian Cowell, Swiftkick Martial Arts
---
Want to expand you business? Laura Simpson did just that!
Laura Simpson, owner of Dugas Pest Control located in Baton Rouge, Louisiana. Laura took over the 51 year-old company and has been working with ActionCOACH? Dan Zimanski for the past 5 years. Laura's relationship with Dan is more of a partnership, which is exactly what ActionOCACH strives for. She was tired of being in such a routine and as soon as her son joined her team, she knew she had to make some changes to increase growth for her company. Dan helped Laura and her company by teaching them how to leave their comfort zones and expand. Dugas Pest Control has now added 12 new employees since working with Dan. Laura explains that having an ActionCOACH is like hiring your own boss; someone who doesn't necessarily make decisions for you but guides you in the right directions, someone to instill systems in your business and hold you accountable for your tasks, and overall adding composure to every company
- Laura Simpson, Dugas Pest Control
---
Get more BOOKINGS just like Jackie Spigener did!
Doug Winnie's client Jackie Spigener, owner of Silver Sycamore, located in Pasadena, Texas, has been a business owner for 10 years doing everything from Wedding Receptions to managing a Bed and Breakfast. She decided to start working with ActionCOACH so she could get her business organized and learn how to run the business instead of the business running her. Jackie had planned on selling her business however, within the last 18 months it has grown over 50%. The fact that Silver Sycamore ended 2014 with more bookings for 2015 than it has had ever, in the previous 9 years has Jackie telling everyone that "Coaching isn't just for business, it's for your whole being."
- Jackie Spigener, Silver Sycamore
---
Listen to how Brenda Nolby turn her business around!
Client Brenda Nolby, owner of Jam Hops located in Ham Lake Minnesota has been another successful client of Tracy and David Ford's. From 2007 through 2010, Brenda started to see a decline in her business, leading her to dip into her and her husbands' 401K in order to stay afloat. Since working with the Fords, she has pulled herself out of that hole and her business has done a total 180. She has learned to manage her finances more efficiently and to not cut corners; to set quarterly and annually goals for herself and her team. On a daily basis, Brenda is now more excited to work with her team and watch her business continue to blossom.
- Brenda Nolby, Jam Hops
---
Learn from Stacey Robinson and how to analyze numbers!
Stacey J. Robinson, owner of Robinson MD, located and in St. Petersburg, Florida has been working with the Kyes family, Ford, Barb and Juliet for about 5 years now. Since working with this family of Coaches, within the first 3 years, Stacey's business grew 50% each year. After expanding her business and adding new employee's Robinson MD still continued to grow 20-30%. Within just the past half year, it has grown to over 41.7%. Stacey continues to reiterate how important it is to learn how to analyse your numbers and to be aware of where your business is going, most importantly where you're getting your business from. Testing and measuring is her favorite marketing technique, and she strongly stands by believing in what you offer and believing in your "Why".
- Stacey Robinson, Robinson MD
---
See how Nicole Loeb gained a strong team!
Nicole Loeb, owner of Loeb Law Firm, located in Mandeville, Louisiana is a little bit different from the client business owners that we usually see. She had the same challenges of a new business owner... Nicole was doing everything on her own to market and run her business plus. In the past year, working with ActionCOACH- Dan Zimanski, Nicole has gained a strong team, outstanding sales method, doubled her revenue and set goals . According to Nicole, having Dan as an ActionCOACH, he saw the skills she was unable to realize and brought out the best in her as a business owner and attorney.
- Nicole Loeb, Loeb Law Firm
---
Kevin Alft
15851 Dallas Parkway, Ste. 600
Addison
Texas,75001
United States
832-871-7217